WINNER WINNER
CHICKEN DINNER FREE JERSEY!
My deepest thanks to all the ladies who were brave enough to join this competition. For any ladies who missed out I am planning one for September, October time frame, and their is no restriction against the ladies who were in this one to try again.
Second my thanks also go out to the supporters of these lovely ladies. Both were in it from the beginning and then there was no looking back.
So for the results. The winner with 132 votes to 79, in a come from behind victory that I watched as the votes tallied up one by one, is the beautiful Miss Jacquelyn (@Miss_Southwest)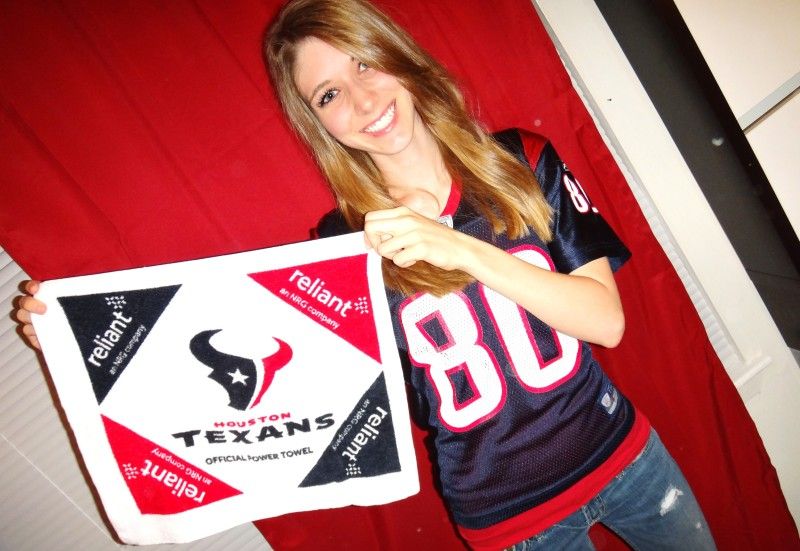 Jacquelyn will be the proud owner of a brand new Nike Jersey of her choice, customized or not. Claire (@theClaireBear23) who fought her way to the final round will be the happy recipient of a customized one of a kind texans t-shirt. Once again thank you for your votes and entries. Go congratulate Jacquelyn, and the other ladies and follow them on twitter dammit!
Yours truly,
@Joeeatstacos